NEW YEAR BETTER US - TẾT TỚI TA MỚI (Danang Edition)
After harvesting loads of laughs from HCM offices, Saigon Technology will now move to Danang offices. Follow us to see what fun did our Saigon Techies of Danang offices have at Saigon Technology 2023 New Year-Better Us YEP!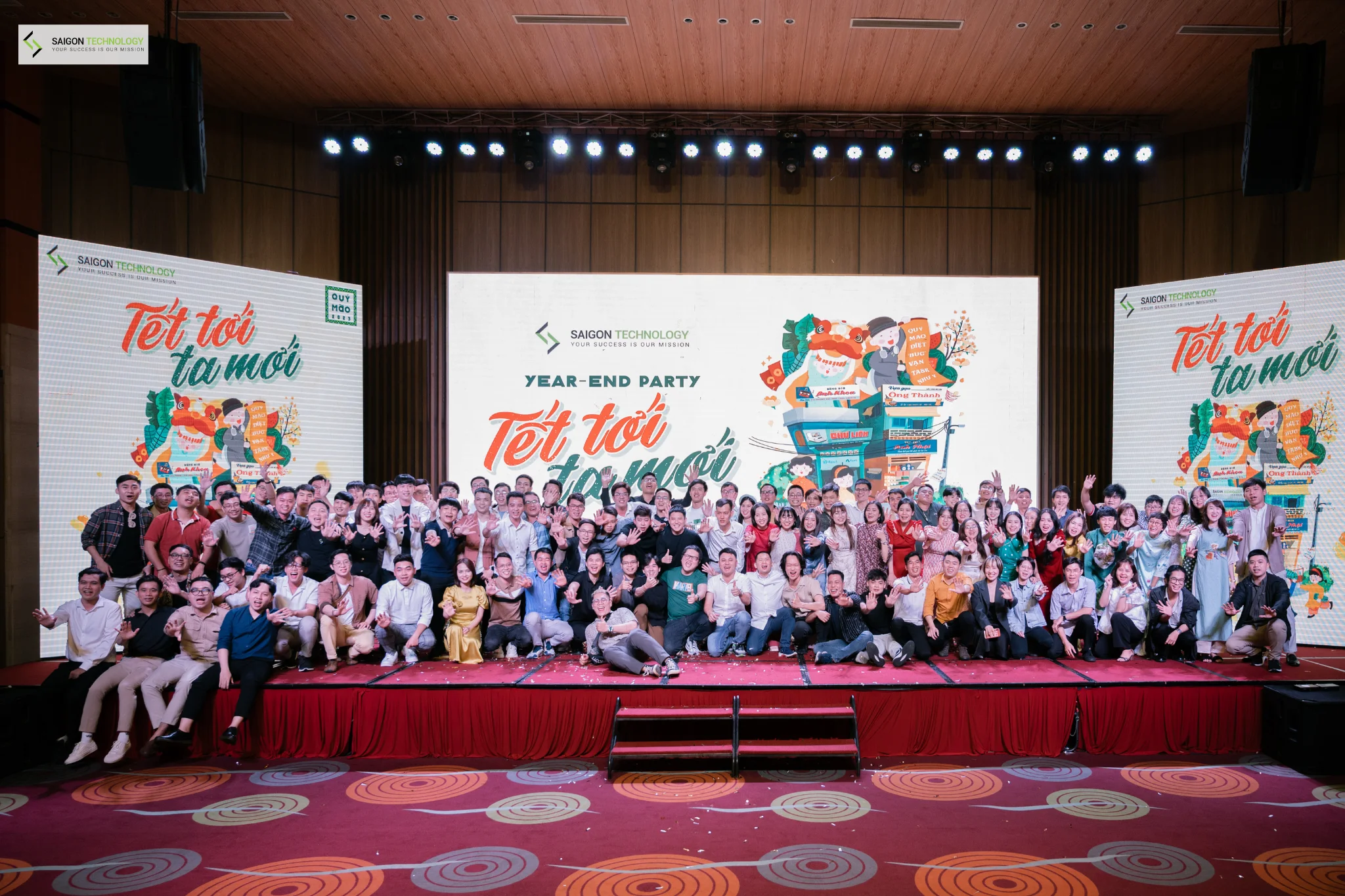 [Vietnamese Below] 
LET'S FIND OUT WHAT FUN DID YEP AT DANANG HAVE? 
On 13/01/2023, our Saigon Techies at the Danang office had fun at Saigon Technology YEP "New Year - Better Us' ' located in Muong Thanh Luxury Hotel. The YEP was hosted under the reminiscence theme of Old Saigon Quarter Tet with the participation of multiple folk games and fun minigames. 
Seeing our Saigon Techies rocking the Ao Dai and emerging the spirit of the New Year – Better Us gives us a great sense of pride because after a year of hard-work, we really want this last year of gathering to be wholesome and filled with laughs.  
Without further or do, let's jump right onto the picture of the "New Year - Better Us" and in case you're curious, we have here the recap video to give you the full image of our New Year-Better Us YEP.  
-------------------------------
CÁC SAIGON TECHIES TẠI ĐÀ NẴNG CÒN SỨC ĐỂ QUẨY TIẾP SAU YEP KHÔNG Ạ?
Ngày 13/01/2023 vừa qua, các bạn Saigon Techies tại văn phòng Đà Nẵng đã mang đến cho bữa tiệc cuối năm những tà áo dài thướt tha, những cá nhân với thành tích xuất sắc, những tiết mục văn nghệ đậm chất dev và đặc biệt là tinh thần Tết Tới - Ta Mới, quẩy hết mình!
Tin rằng trong năm 2023, các bạn sẽ tiếp tục giữ vững tinh thần này để cùng nhau chinh chiến mọi thử thách và đạt được những mục tiêu của toàn công ty Saigon Technology nhé! 
Không dông dài nữa, mời mọi người check hình để xem độ chịu chơi của anh chị em nhà Saigon Technology tại văn phòng Đà Nẵng nha! Mà hình này chỉ nhá hàng thôi, theo chân Saigon Technology coi bản "full HD" tại đây nhé!  
#SaigonTechnology #ConquerTheChallenges #NewYearBetterUs #TếtTớiTaMới 
----------------------------------------------
Tìm hiểu thêm về chúng tôi tại: https://saigontechnology.com/