LUCKY MONEY FROM GENERAL DIRECTOR
There are no other ways better in celebrating the first day back to office after days of Tet Holiday than lucky money from Saigon Technology General Director - Mr. Pham Tien Thanh.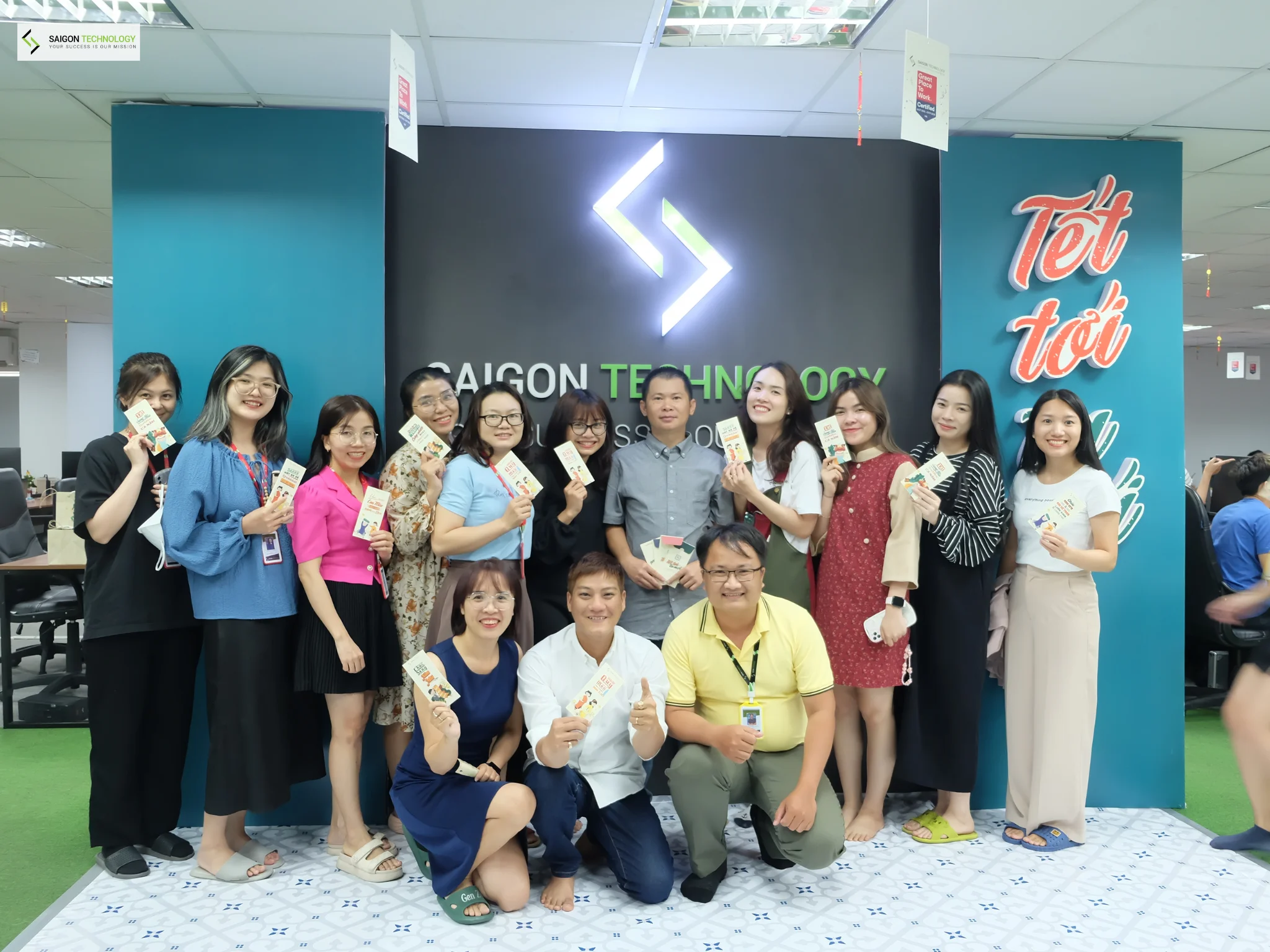 [Vietnamese Below]
SAIGON TECHIES RECEIVE LUCKY MONEY FROM GENERAL DIRECTOR
Returning to work after the Tet holidays, Saigon Techies immediately received lucky money, surprisingly welcomed a little new year fortune from Mr. Pham Tien Thanh - General Director of Saigon Technology on the first working day of 2023. Wishing everyone a very prosperous 2023!
Please, share with us some pictures of your lucky money in the comment box as below!
------------------------------
SAIGON TECHIES ĐÓN LỘC NĂM MỚI TỪ TỔNG GIÁM ĐỐC
Trở lại làm việc sau kỳ nghỉ đón Tết Quý Mão, anh chị em Saigon Techies đã nhận ngay lì xì nóng hổi, đón chút lộc xuân may mắn đầy bất ngờ từ Anh Phạm Tiến Thành - Tổng Giám đốc của Saigon Technology trong ngày đầu tiên đi làm của năm mới 2023
Chúc tất cả mọi người một năm 2023 cũng thật nhiều lộc lá đến bất ngờ như vậy nhé! Cùng share hình lì xì mà bạn nhận dưới comment với Ad nhen!
#SaigonTechnology #ConquerTheChallenges 
----------------------------------------------
Tìm hiểu thêm về chúng tôi tại: https://saigontechnology.com/