What you need to know about Google UX Design Professional Certificate
Are you considering a career in UI/UX Design? Are you completely new or already familiar with the field by having some work experience in the tech industry? This article can help you make a decision whether you should go for Google UX Design Professional Certificate.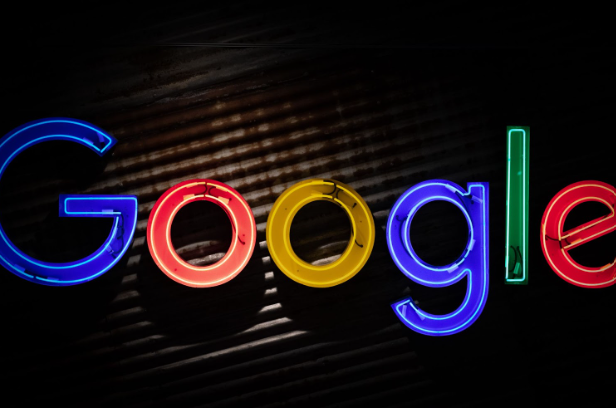 User experience design is becoming more important in determining the success of products and services in our daily life. From the perspective of businesses, creating a seamless user experience is the key to building customer satisfaction and brand loyalty. This has led to a stronger demand for UI / UX designers who have a highly diverse skill set. Many design-led companies are looking for those who can perform various tasks, from user research to visual design and user testing. 
If you are interested in starting a career in UI / UX design or just simply want to learn more about it, the Google UX Design Certificate is a good start for beginners. Compared to other bootcamps and university degrees, the Google course is more affordable and flexible if you have limited time and financial resources. You can also earn a certificate upon completion, which can be a decent stepping stone for getting into the industry.
So what is the Google UX Design Professional Certificate?
As the name suggests, the program was developed by Google employees with years of experience in UX design. The course takes approximately 6 months to complete with a suggested pace of 10 hours per week. You will be able to learn basic skills from user research, wireframing, prototyping to user testing. In addition, the Google course also teaches you how to use in-demand design tools such as Figma and Adobe XD. 
What is taught in the course?
The programme content uses a mixture of videos, readings, practice activities and peer-graded assignments, which makes it very easy for beginners to digest information.
The programme is divided into 7 courses that will help you learn about the foundational knowledge of UX design. You will learn about common UX terms, the industry overview (focusing mostly on the US) and different design processes.  For example, you will learn about how to apply design thinking to your design process: Empathise, Define, Ideate, Prototype and Test. This methodology is a solution-based approach to problem solving by understanding user needs, which is often used in the industry. 
Apart from studying theories, the course also requires you to develop three design projects from scratch. By the end of the course, you'll be able to create a portfolio including these three projects to share with potential employers. Moreover, the course even provides useful tips for improving your job application.
What are good tips for learning the course?
First of all, when selecting topics for your own projects, remember to choose a topic that is relevant to your interest. During your learning process, the Google course uses a prompt generator called Sharpen to create various prompts that you can choose. However, the generated topics can be irrelevant and unrealistic at times. So you might need to be more selective when making a final decision. To make your learning process easier when conducting user research and testing, it is highly recommended to focus on a user group that you can easily approach such as family members and friends. For example, if you are designing an app for cat owners in your own country, you can look for friends or relatives who have cats. Meanwhile, if you decide to design an app for users in another country, it will be more difficult to interview users or conduct usability testing. 
Secondly, to completely understand the design process, it is best to practise all the steps in design thinking. Google has done a really good job in giving detailed instructions to guide learners through the full process from user research to usability testing. There are even templates and demo videos for you to follow. Not many online courses can provide such a practical and engaging learning experience compared to Google. 
Finally, when conducting user research or testing, you should also explore online research tools and other design tools different from Figma and Adobe XD. For instance, Maze is an online research platform that is free for limited use. You can create usability tests linked with your prototype on Figma and send these tests to your chosen users. On Maze, users can answer your  questions while interacting with the design at the same time. On the other hand, you can  use Figjam and Miro to create virtual workshops for ideating and gathering insights about a problem you want to solve. 
Is there anything to be aware of? 
In general, the Google UX design course provides an enjoyable learning experience. However, it is not completely perfect. It relies heavily on peer-graded assignments. In this case, you will have to submit your own assignments and wait for other peers to grade them. Since many learners are beginners, it is harder to receive constructive feedback and improve your assignment based on that. Another problem with this approach is that it can enable cheating. Some learners actually submitted nothing and dummy documents, or even plagiarised  other students' works. That's why you need to be more careful when grading these types of assignments. 
In addition, many learners are mistaken that they can find a job right away after gaining the certificate upon completion. In fact, the Google course might not benefit that much to complete beginners if they have no design background. The current UX industry still needs designers who are good not only at solving problems but also visual design. What Google has taught you is simply a scratch on the outer surface of the vast UX world. Therefore, it is more helpful to have a mentor or reach out to the UI / UX community to provide guidance on your career path. You can ask them to help with evaluating your portfolio or job application. 
In the end, is the Google course worth it?
If you are committed to your learning, it is definitely worth joining the course. Just remember that UX design is vast and multidisciplinary. Finishing the Google course doesn't mean that you know everything about UX design. It is a constant learning path that you always have to pursue as the technology is still developing.